About this Report
In the next 4 years, the AV and digital signage industry is slated to expand by nearly 5% to generate more than $230 billion in revenue. Who will benefit from this windfall?
Simply put, integrators who can adapt to the times. That means AV and digital service providers willing to adopt new technology, embrace disruptions to "business as usual" and build a workforce skilled and nimble enough to compete in a rapidly evolving industry.
This new report, "Signs Of The Times: AV & Digital Signage Trends To Watch," analyzes the top trends impacting integrators and provides actionable tips for service execs looking to empower their workforce, delight their customers and grow their business.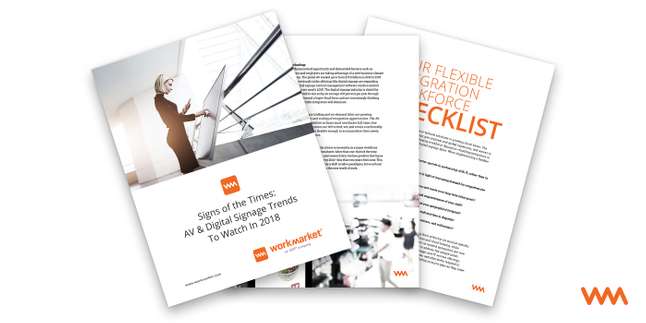 8%
per year
Digital signage solutions are slated to grow by an average of 8 percent per year through 2022.
90%
improvement
On average, using specialized contractors shortens time to-completion rates by up to 90 percent
$178
billion
The global AV market grew from $75.5 billion in 2012 to $178 billion in 2016.