About this Report
The AV market has grown into a $178 billion-a-year global industry, which is great news for AV integrators. For most of them, however, being in ten cities at once isn't an option.
You may be based in Atlanta with a talented crew of sales, installation and support staff, but how do you address a job opportunity in Seattle? Can you afford to send your lead integrator across the country for a week?
This new whitepaper "How To Boost Your Bottom-Line With Specialized AV Contractors" details how savvy service providers are using Freelance Management Systems (FMS) to build and manage a flexible workforce of specialized AV contractors to boost their bottom-line.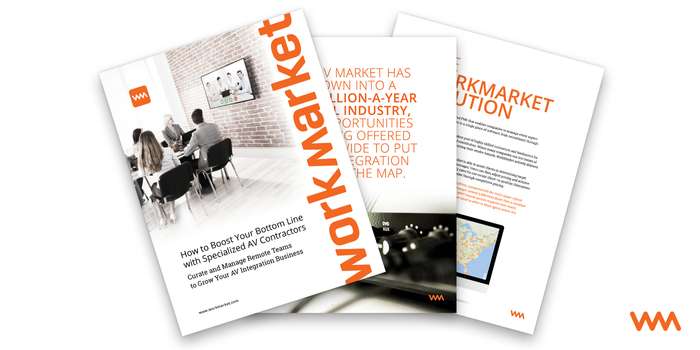 90%
Freelance management software can help AV integrators cut time-to-completion rates up to 90%
20-30%
Using 1099 contractors can save AV integrators 20%-30% of costs associated with full-time employees
$178B
The average AV market has grown into a $178 billion-a-year global industry